Long time no post, not because there is nothing happening here, more to the opposite. Relocated from the US, East Coast, back to Germany, including the US section of my electronics shop, 40+ pieces of heavy test gear. All made it over the sea just fine, in a 20′ container. Now, changing all the fuses and converting everything to 230 VAC mains voltage. I will spare you the details, just a few impressions for some trusty HP power supplies. These actually require some re-wiring, you have to break to circuit traces, and install a wire bridge.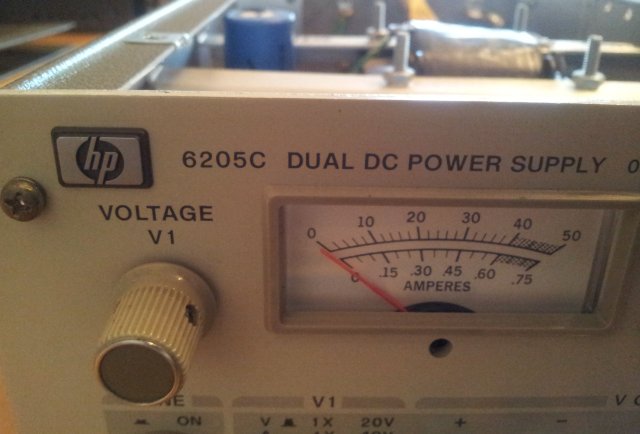 Installing new plugs… wires properly protected.
Now just install a bridge between the middle solder points. Great that there are schematics and manuals, even for 50 year old devices!
…don't forget to replace the fuse with one of the proper size for 230 VAC operation!