Something amazing about the advent of LED technology for general lighting is not only the brightness, efficiency, and so on, but also the amazingly low price. Here, 20 light fixtures, including 3 LED elements each, 34 EUR total. That's a bargain a friend of mine could not resist. But think twice, after about 1 year of occasional usage of these lights – several failed. Brightness is gone, some lightly flashing lights remains.
Still the price is amazing – considering the price of a singe 1 W LED element, with about 1 EUR retail. Plus the case, heat sink, aluminum circuit board, heat conduction paste, external case, 3 lenses!! No idea how this is made in China, for about 1.5 a piece delivered.
The first suspect – the drivers: each lamp has their own little driver box. Type S3W-0103.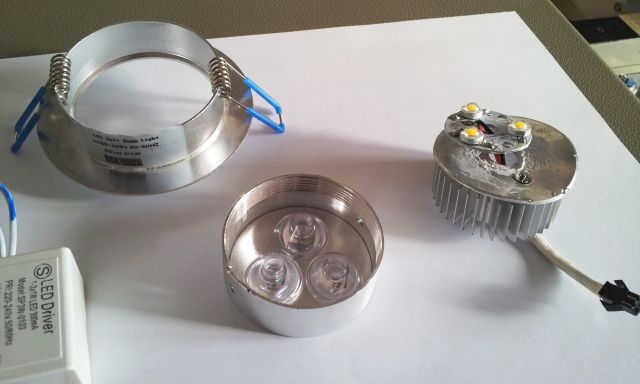 The parts, and a good quality aluminum board, named CQ-LV8072. This is a universal board, found in many kinds of Chinese LED light fixtures.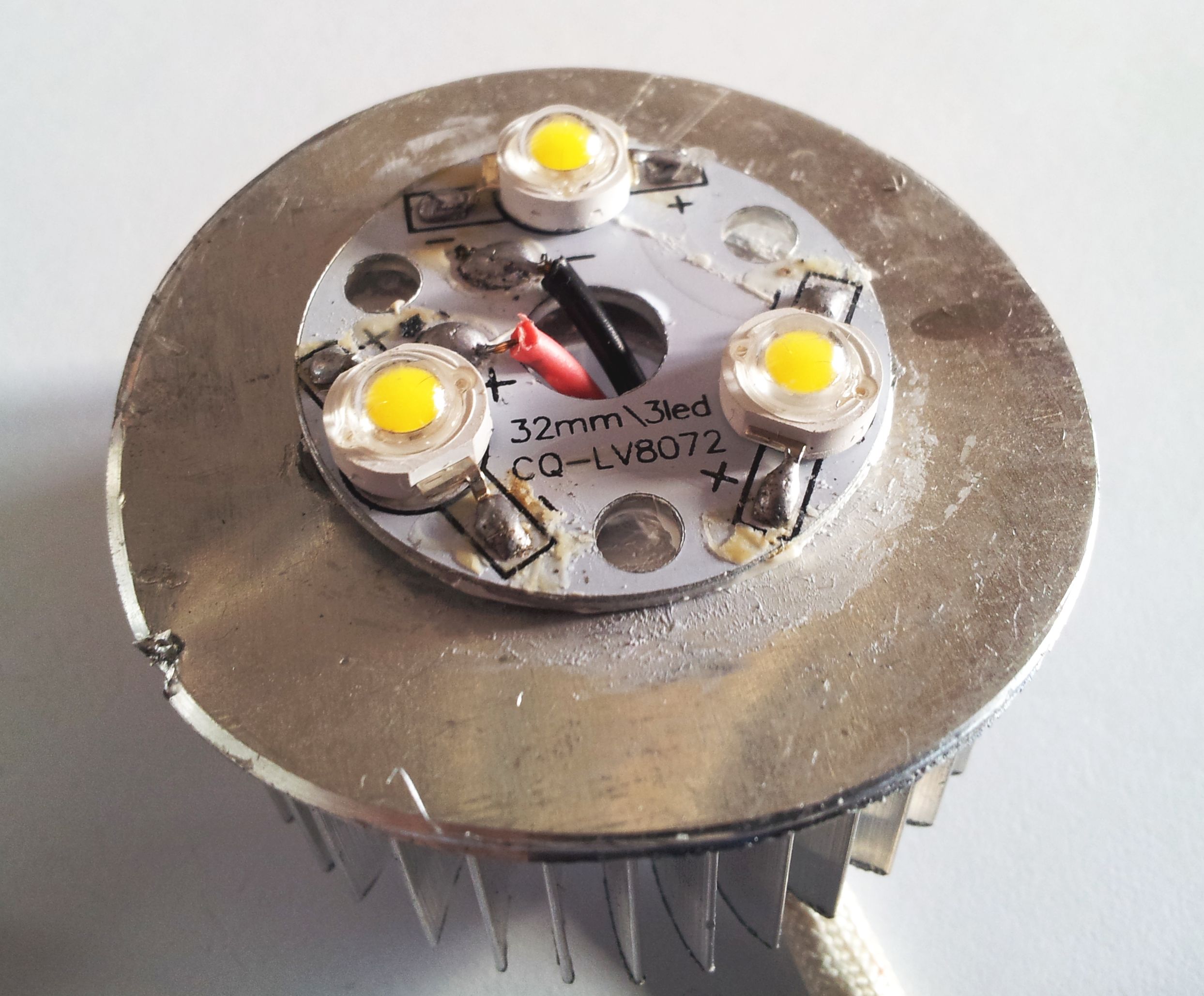 Tested the LEDs – turns out, one of the LED elements is dead, and this ruins the whole thing, as all three LEDs are arranged in a series circuit. We can fix this easily by replacing the LED elements, all three, with some good quality elements. Albeit, at almost non-economic cost. Hint – the case and be unscrewed with the heatsink turning vs. the outer case. No need to apply brute force like I did, to open it up.
Some reverse engineering reveals a rather simple, but practical circuit. Using S8050 and MJE13003 TO-92 transistors, and a little transformer.
As you can see, no protection elements, what if the input capacitor shorts out, or if some overvoltage blows the transistor. Could it set your flat on fire? Well, my guess is, yes.