After some consideration, I decided on the fix of the the 33321SB attenuator. The defect – the plastic of the grey holders broke off, probably, a matter of age and a matter of stress in the special construction of the 33321SB with the side connector.
It is not the first attenuator that has such defect, so it seems to be a certain weakness of the HP design, albeit, a weakness showing up much after the design life.
Originally, I planned to fix it back home in Germany, with some precision machine tools – drill two holes, fit/glue two plasic rods, and the mount it in the original fashion. But currently, it is uncertain when I can go to Germany again, so I decided on an alternative fix. There are several unused HP attenuators around here, so I checked their internals for a contact of the same design (length). Take care, there are many different configurations of these attenuators that all differ in the length of the contacts, the distances between contact, and so on.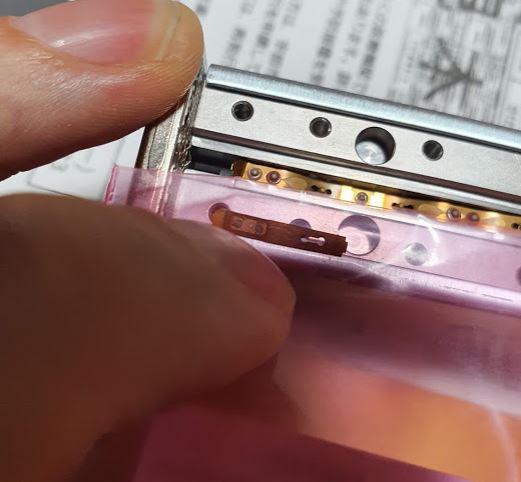 Found a good donor – now, cutting the piece with a razor blade.
The part is obviously fragile, better don't touch the contact.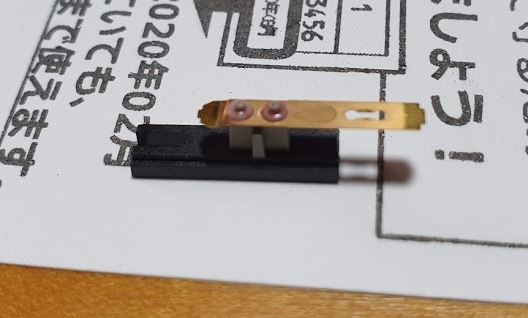 After assembly, it seems to work well and fits well. To avoid further risk of breakage, added some 2K epoxy glue underneath the metal spring – it is not visible on the picture. So I hope it will be a permanent repair. Otherwise, we will fix it again using better tools and methods.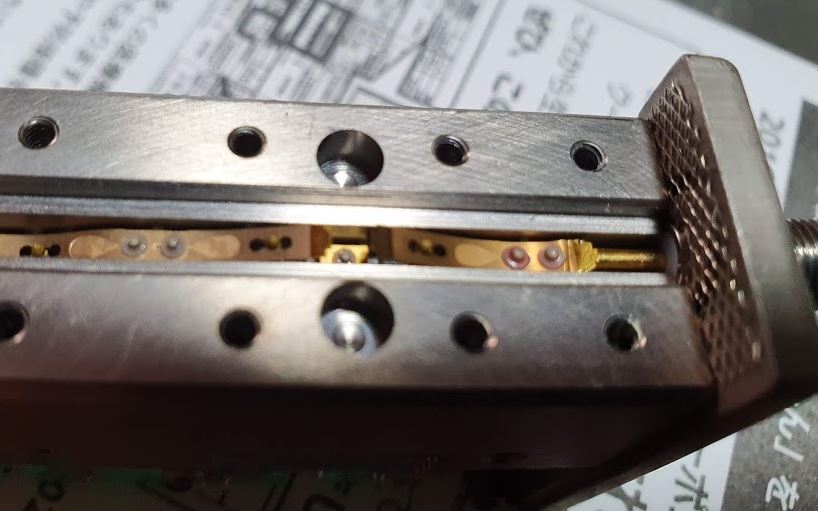 With the spare part repaired, and installed in the 8662A, the generator is working well again, at all power levels.