The recently fixed 3335A, it still has some issue with the reference input. From time to time, or when touching the BNC cable connecting the 10 MHz OCXO output with the reference input, the *UNLOCK* light comes on.
First I thought it has to do with the low cost and cheaply made BNC cables, but even with very good BNC connectors, the issue persists. So, let's open the thing up another time. I don't like partially fixed instruments – even though this error could probably be solved by just not touching the cable….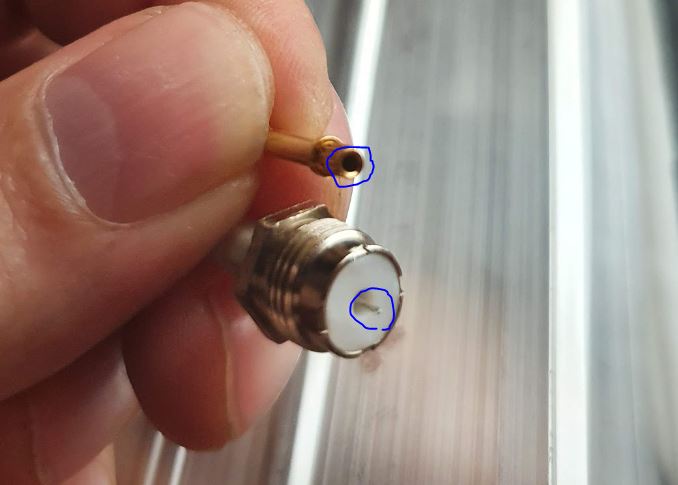 Fortunately, the BNC connector has a long cable internally, and can be disassembled without destroying the crimping.
Checking it, the center wire has no connection. Looking at it in magnification, it seems that only ever the very tip has been in touch with solder, but inside of the golden BNC center connector, there is no solder. So it is clearly a HP manufacturing issue, someone didn't solder it quite right.
After soldering it again, with plenty of solder, and removing the excess, all is working well! Finally!