Regularly screening through Japanese auction sites on the lookout for some gems, I found a great AE 163 Dual Range analytical balance, completely non-working condition. No display at all. From the picture it looked like a rarely used clean unit (be careful when buying some old lab equipment, some might have quite some damage by chemical vapors etc.). I scored it for 7 EUR, great!! Plus another 20 EUR in shipment charges, but at least it was packaged very well and arrived with no damage in transit.
The specifications are better than most modern analytical balances ranging in the 3-4 kEURs, with 0.1~0.2 mg linearity, built-in calibration weight (accurate to 0.2 mg – very hand to recalibrate the balance after taking it to another place, or just to confirm that it is working fine), and these were the high end balances of the 80s, still in use today in various labs. I remember to use such balance during my time as a researcher at the University of Eugene, Oregon, a while back…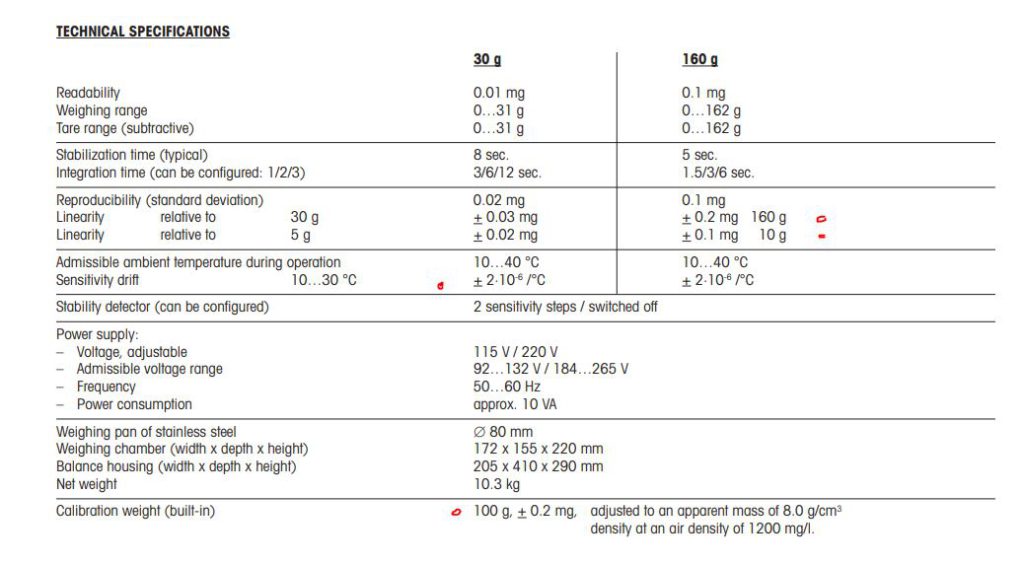 The balance has about 4 circuit boards, a display/keypad (an ingenious single bar keypad, easy to handle with gloves on, etc, without disturbing the balance), a control board that also has the main power supply, a sensor board for the force compensator, and a current driver board for the coil. These balances work by force compensation, i.e., there is a magnet coil that will compensate any weight you but on the balance by electromagentic force. And there is a pretty sensitive position detector (a light gate) to keep the regulation control loop going.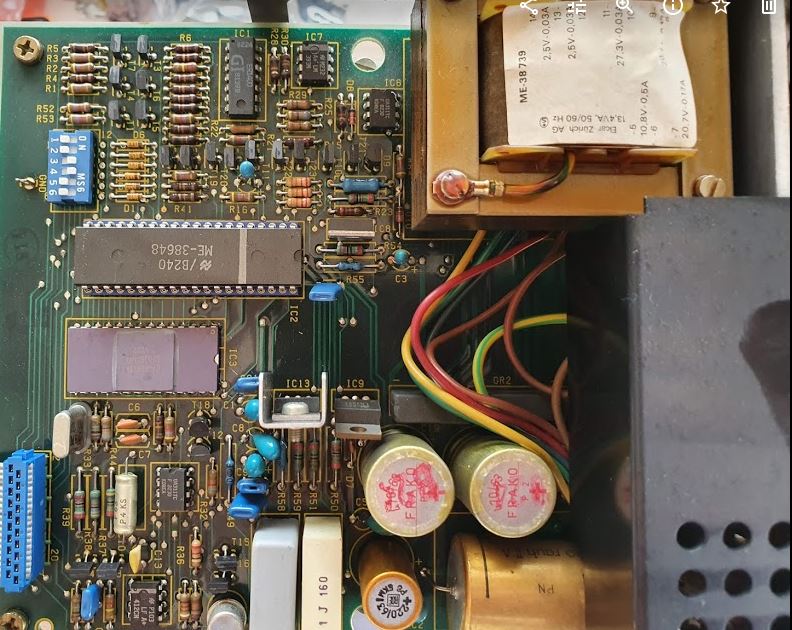 After some probing (there are no schematics unfortunately, but anyway, difficult to fix because there are mask-programmed controllers and custom ICs), found that one of the supply rails is down, shorted by some tantalum. 10 uF blue paint-dip type.
Decided to replace them all, including two 1 uF tantalums. Tantalums can last a long time, but some series tend to fail one after the other.
With quite little effort (also because of the nice serviceable design of the unit), all working again.
Here is a closeup of the force coil, it should have a coil and a strong magnet inside.
The light gate of the position detector.
These will also need to be replaced, 3n3 Y-rated capacitors, getting brittle after 28 years…
The balance also had an add-on, a serial interface. The circuit is quite complicated for its function, using mask-programmed CPU, but that used the be the most reliable technology at the time (and still working today).
Also with that interface add-on, replace the tantalum caps, and the Y-rated caps (mains is fed-through to the balance from this add-on module. Not sure why they added another set of Y-caps, as there is no mains related circuitry inside (2n2 value caps).