Recently, big disaster. My cooking range failed, not quite completely, but the right two of 5 induction hobs. It is not just a plain range, but a high end version large range, made in Italy…
It took a while to figure out how to disassemble it, and at a first glance, nothing visible, so I put it back together, and started to investigate the professional repair services…. quotations ranging from 900 EUR minimum, to 1500 EUR average cost to fix the error "E-5" that is now showing on the display.
Before going forward with the repair, I got some single hot plate so that at least cooking can continue, while dealing with a potentially lengthy repair.
A proper repair is done in a workshop, so I took out the whole hob assembly.
Upon close inspection, the filter assembly has a blown trace. It is a PCB trace acting as a fuse…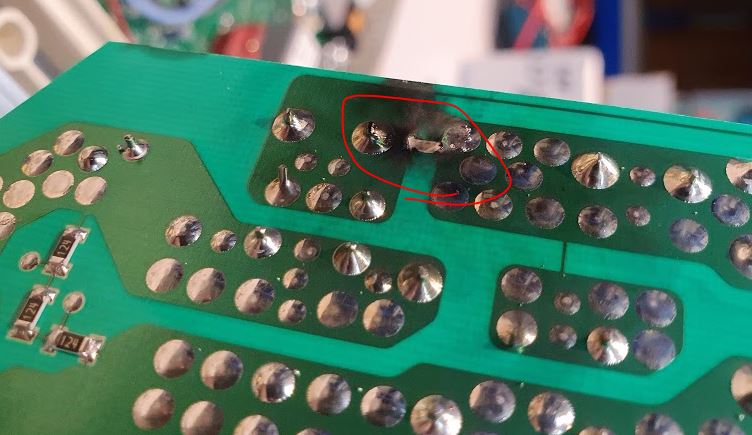 The copper of the trace deposited on the plastic cover nearby.
Fortunatly, the manufacturer, E.G.O. (a very famous German enterprise that makes most of the European induction range drivers) provided already a fuse holder to fit a US type 20 Amp slow-blow fuse.
Checking around, the left two IGBTs, IXGR40N60C2D1 are completely short.
That's the full assembly, 74.470.061, with capacitors, a rectifier, and 2 IGBTs per hob.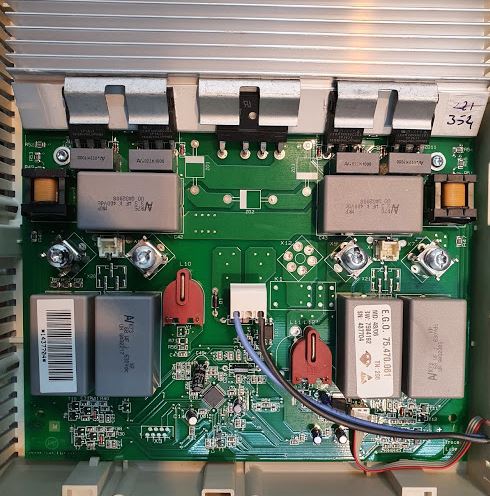 For the time being, waiting for spare parts (ordered several more spares, and several fuses, just in case….). The IGBTs desoldered nicely, and I also checked the rectifier and all the diodes around, nothing suspicious.