Recently, some heavy metal work in the precision workshop. Amongst other projects, I decide to build a new bench, to set it up behind the workshop building, to enjoy warm evenings during summer. Surely you could buy a bench, but I wanted certain dimensions, in particular, flat and somewhat wider seat area. A rough sketch shows the main dimensions. A cushion can be added, it matches 200 cm wide, 50 cm deep size.
All is made from solid flat hot rolled steel, one piece bent (after heating it with an oxygen torch, and using a small bending fixture), the other pieces welded (TIG).
All the angles were nicely hit.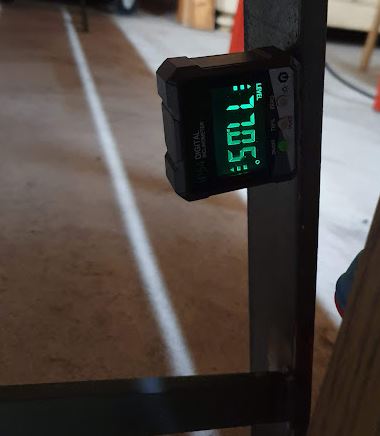 I made a full size template drawn on stiff cardboard, so the welding and alignment could be easily done, then, fine adjustment by using the electronic level.
To get the right angles I had a look at some benches in public parks, etc., better to compare new design and existing know-how!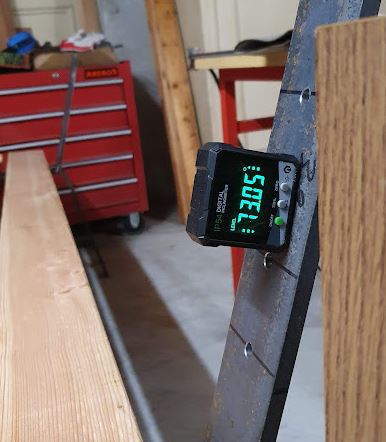 The seat, a little inclination to make sure water will drain.
The wood, douglas fir, it has a fair amount of resin and is quite resistant against weathering. It may darken, but it is not prone to rotting. I painted it with some sun-protecting varnish, two layers.
My uncle kindly provided the wood, from my ancestors village, ready to use. Saved a lot of time, compared to cutting and preparing the wood with my humble small woodworking tools.
The metal parts, carefully removed the rolling scale, added rust-proofing primer, and then two layers of solvent based lacquer. You could also consider hot zinc treatment, but such solid steel, painted, should last a hundred years, or longer.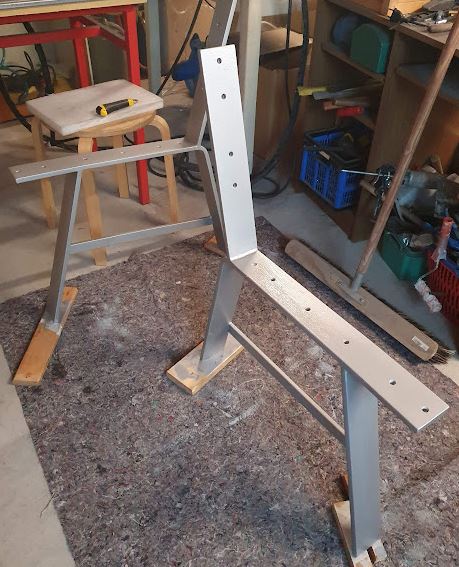 Finally, after some hours of work, and drying the varnish for 1 week during a business trip: finished and at its final place. Very comfortable!