Looking for the CRT front bezel and frame to fix another unit, I found this 8412A Phase Magnitude Display on a Japanese auction site for EUR 8 plus shipping, really affordable! Also, I believe it to be a great source of spare parts, because there are many of the HP standard semiconductors of the 70s inside.
The unit arrived in great shape, almost too good to take it apart – maybe we can use it for something cool, like a CRT clock or some soundwave visualization unit?
How to get it to work – checked the 8412A manual, and, unfortunately, it needs a whole lot of unusual supply voltages (the 8412A slides into the 8410A/B Network Analyzer mainframe) – not easy to operate it without the mainframe. 175 Volts AC, to drive the CRT and 6.3 VAC heater, and +-20 VDC, for the other circuits.
Some pictures of the unit…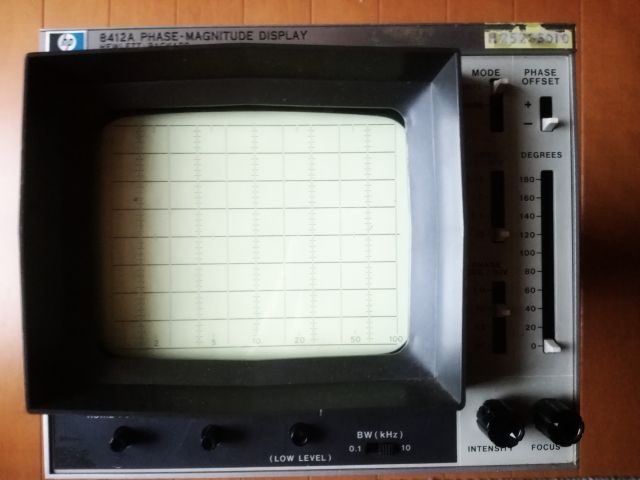 The dangers of high voltage are fairly obvious!!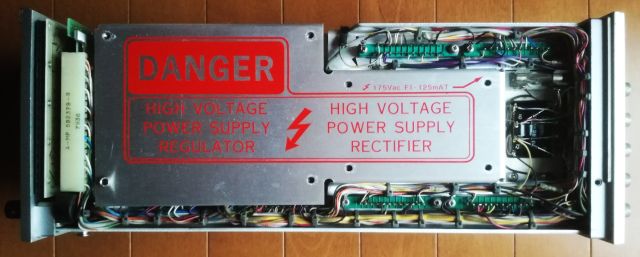 Quite similar to other HP units – amazing how often they recycled the design!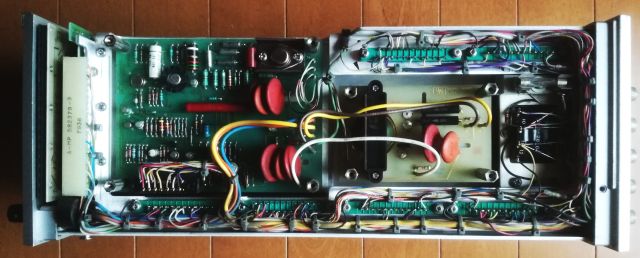 2.000 kOhm, +- 0.05% resistors, a matched pair – not bad! Definitely, a lot of good parts in this unit, including high voltage parts, a good CRT, many semiconductors and transistor pairs, mica capacitors, etc.
HP even supplied a small test board to make service and adjustment easier! Great!!