Again, some repairs of a 8569A spectrum analyzer. This time, no problem at all with the front selectors and contacts that break all too often, but with the CRT showing only a defocused vertical line. Some probing around – the analyzer appears to be find but something wrong with the deflection circuit? This is on the A5 assembly, and with no extender board around, quite difficult to probe, and a bit dangerous because this assembly is using +120 VDC. Any short may damage the supply, and any touch may give you a shock. So better exercise some care. By soldering wires, I was able to trace the signal and it seemed to be OK up until to some of the last amplification stages of the X amplifier. Maybe something wrong with the transistors – no these are good. Probing around on the board, checking all values of components close-by: the 75k resistors (fairly large sized 0.5 Watt resistors) are high-resistance, both seemed to have failed at the same time – strange. Eventually, this is becoming a quite frequent failure, already the 5th case or so over the last few years of open high-ohmic, say, 100k and about, resistors that are subject to 100 V or similar "high voltage" usage.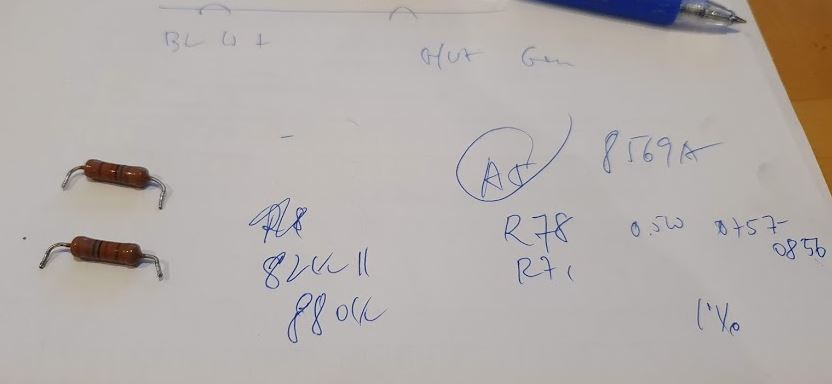 With no suitable 75k resistors available, I went with a combination of 82k parallel to 880k, resulting in 75.01k, close enough. And the 82k resistors that need to carry most of the current are really good old low inductance transistors suitable for such 100 volts service.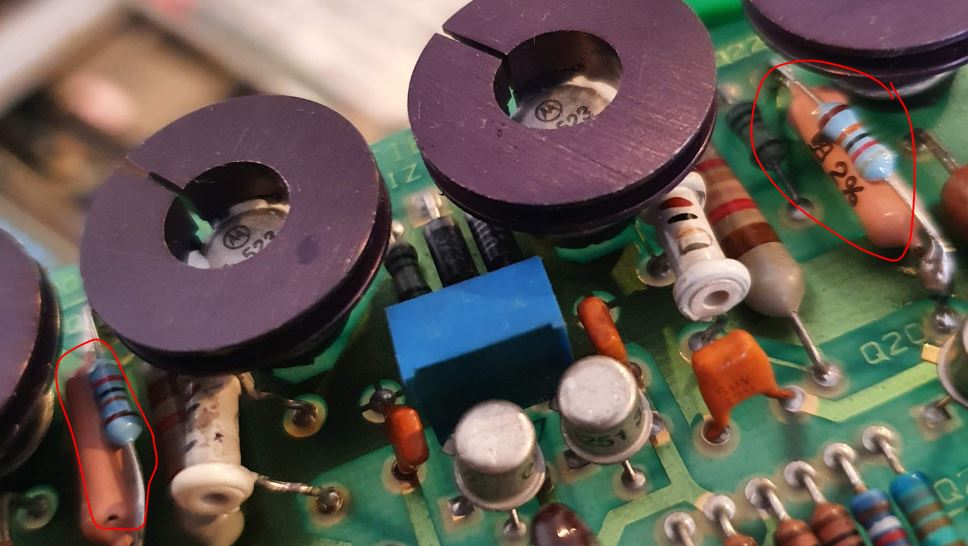 The repair, it is not particularly beautiful, but it works and at no cost, with available parts. Finally, some hours of test to make sure there is nothing else at fault in this unit. All good, test passed.