Coming back to an earlier post, Noise source design, I wanted to post the final results, and the looks of these noise sources.
The case is an aluminum extrusion design, and the lids are milled to accomodate the BNC and SMA connectors. The SMA is a really high quality connector. No point in using a noise source with a cheap connector – you are normally going to connect and disconnect this often.
The constant current supply is optimized for the maximum noise output, normally, about 8 mA. The design is a current mirror, with a TL431 precision reference.
The noise section is soldered with 0603 SMD mostly, on a FR4 board.
Foam and copper tape to avoid any foreign signals getting into it. Spurious signals can mean big trouble with noise measurements.
Return loss, I think it is pretty good.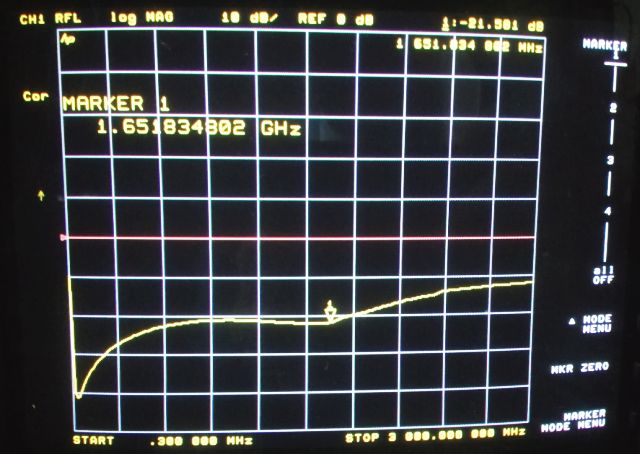 SWR.
After some optimization of the circuit, the ENR output is now pretty flat, even with no specially expensive noise diode.
After all, pretty happy with the device, and others are happy two, as I give them away at low cost. If you need one, let me know.