In an effort to upgrade my phase noise measurement system, look what I found, for less than 1 cent, for the earlier list price in dollars: a quite amazing HP (Agilent, now: Keysight) 11729B, equipped with all bands from 0 to 18 GHz.
The 11729B works best with a 8662A generator, to supply a 640 MHz low noise signal, and a variable 0-1280 MHz to move the IF to the right position.
The 640 MHz low noise signal from the 8662A is filtered by a quite massive Wavetek filter, amplified to about 30 dBm (1 Watt), driving a HP 33004A-H18 comb generator. The right line is selected by a filter assembly, using multiple 18 GHz coax relais. HP did not save on parts here….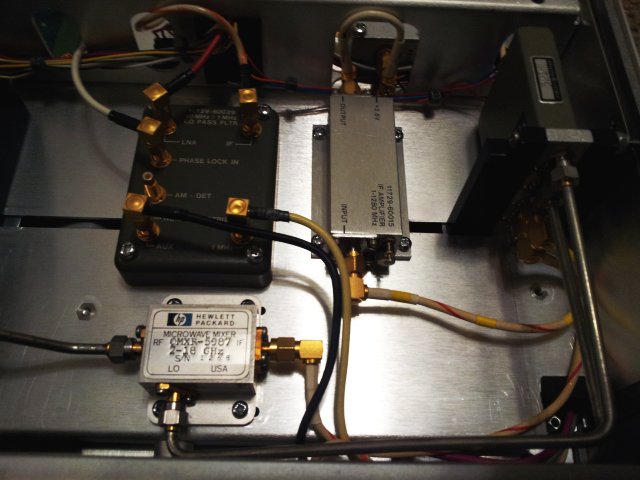 The "brain", a MC68B09P, a trusty 8 bit CPU, or as Motorola calls it, a "Microprocessing Unit".
Just in case you need it, the ROM file, stored on a 2764 EPROM. Version 2.1!