After two very busy weeks, finally, a chance to have a look at the 8569B analyzer (with the 8565A control). No display, no way to find out if at least the essential items are working – these include the input mixers, the YIG filter and oscillator, and other GHz frequency components.
First tests showed that the power supplys are all working and well adjusted; still no display.
Connected a scope to the rear panel output – sweep is working!
Some little repairs of the CRT section (nothing really interesting to write about) – look at this sight: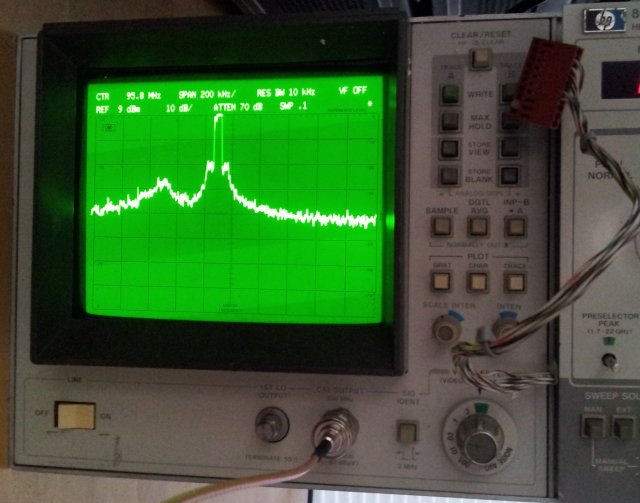 Really great, a bright CRT, and well-focused. And, it is actually showing a signal – basically, a working unit. At least, a start. Now we just have to see how to get the controls fixed.