A remarkable HP product, the HP8481A sensor. It appeared on the market about 1974, and still today, these devices are very much thought after. It works from about 10 MHz to 18 GHz, -30 to +20 dBm.
Quite some detail about this sensor can be found in the HP Journal, 1974-09 edition (pages 19ff).
There is says that the sensor can withstand 300 mW power, and even 0.5 Watts for seveal days. Still, there are many sensors around that are blown – why do so many people connect them to 0.5+ W transmitters and destroy them along the way? I have no idea!
Here, a quick glance at the internals: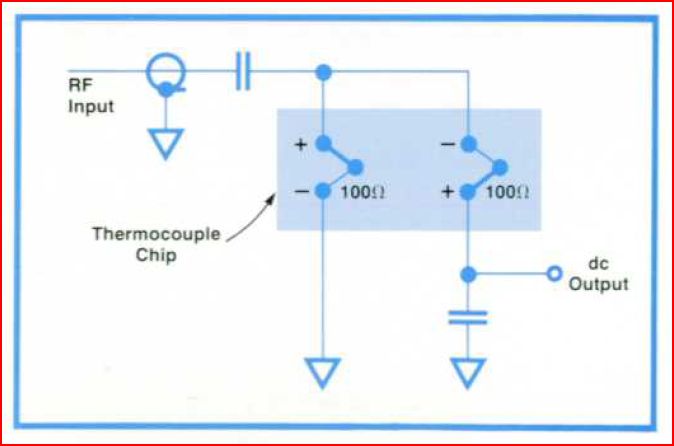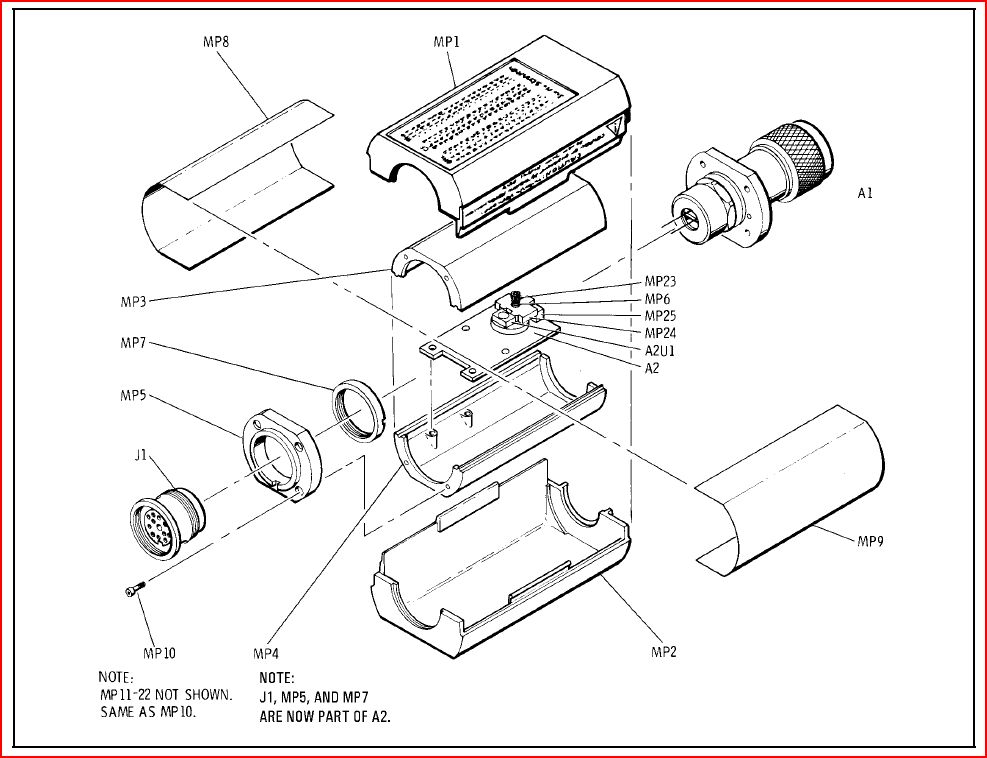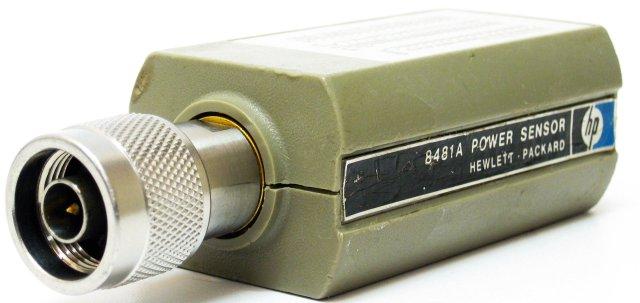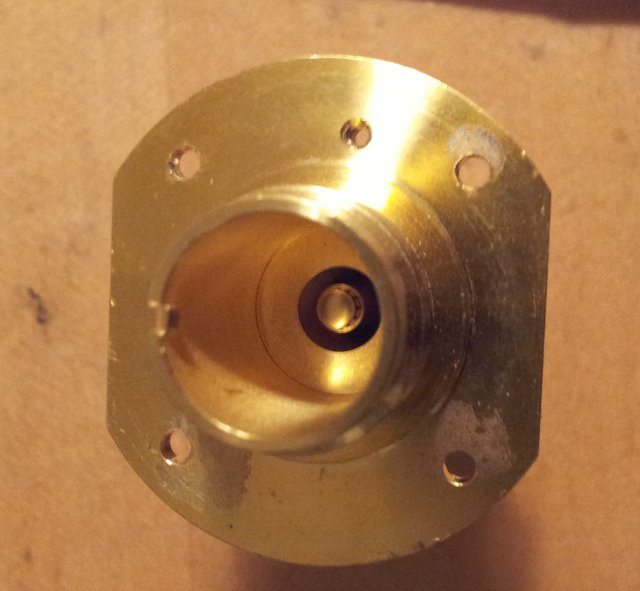 Note the capacity values – measures: 3.5 nF at the input, 3.0 nF at the output. This is all real gold on sapphire substrate!