For all folks that are into repair of vintage gear, here is another list (earlier list: Vintage Transistors) of circuits that I have in stock.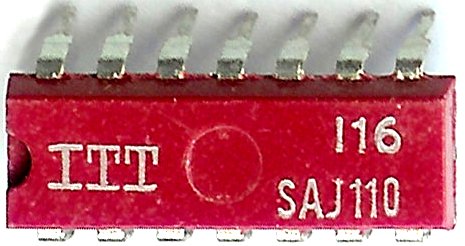 There are many more in stock, but these below have been listed and are stored in a way that I can find them easily… Primarily, these are for my private shop&repairs, but if you are in desperate need for one of these goodies, just shoot me a line (I may ask for a fee to cover my expenses&time).
Note that I don't keep exact stock lists – some of the parts may become unavailable over time. Listings of more outdated ICs – will be added soon.
Location Part Count
K-T01 LA7212 – 1 Pcs
K-T01 M58653P – 1 Pcs
K-T01 LM3915N – 2 Pcs
K-T01 TD62103P – 1 Pcs
K-T01 NE5534AN – 1 Pcs
K-T01 LC24085P – 1 Pcs
K-T01 LC74084P – 1 Pcs
K-T01 UAA170 – 1 Pcs
K-T01 TBA120 – 1 Pcs
K-T01 TBA120S – 1 Pcs
K-T01 SAB2022P – 1 Pcs
K-T01 SAB1046P – 1 Pcs
K-T01 SAJ110 – 1 Pcs
K-T01 TDA2721 – 1 Pcs
K-T01 WD1100V-12 – 1 Pcs
K-T01 TDA2710/1 – 1 Pcs
K-T01 TDA2730 – 1 Pcs
K-T01 TDA3780 – 1 Pcs
K-T01 TDA2560/3 – 1 Pcs
K-T01 TDA1054M – 1 Pcs
K-T01 SAB1009B – 1 Pcs
K-T01 TAA611 – 3 Pcs
K-T01 CA3081 – 4 Pcs
K-T02 Z85C3008PSC – 1 Pcs
K-T02 SN76477N – 1 Pcs
K-T02 4N33 – 3 Pcs
K-T02 TDA2151 – 1 Pcs
K-T02 TDA2160 – 1 Pcs
K-T02 KM6264AL-10 – 1 Pcs
K-T02 MM74C906N – 1 Pcs
K-T02 SN7493AN – 1 Pcs
K-T02 ICM7049AIPA – 2 Pcs
K-T02 SN16913G – 1 Pcs
K-T02 MAX690A – 1 Pcs
K-T02 TL7705ACP – 1 Pcs
K-T02 TDA2320A – 1 Pcs
K-T02 SAJ110 – 1 Pcs
K-T02 TDA1950 – 1 Pcs
K-T02 HM4334P-4 – 1 Pcs
K-T02 TDB0556A – 3 Pcs
K-T02 SN76660N – 3 Pcs
K-T02 TC5508P-1 – 12 Pcs
K-T02 UA733CN – 2 Pcs
K-T02 TAA710 – 3 Pcs
K-T02 TDA3562A – 1 Pcs
K-T02 CA3083 – 1 Pcs
K-T02 ULN2111A – 1 Pcs
K-T02 SAA1027 – 1 Pcs
K-T02 TDA2790 – 1 Pcs
K-T02 TDA2740 – 1 Pcs
K-T02 TDA1170S – 1 Pcs
K-T02 TDA3770 – 1 Pcs
K-T02 TDA4942 – 1 Pcs
K-T02 TBA440C – 1 Pcs
K-T02 TDA1940 – 2 Pcs
K-T02 TDA2591 – 1 Pcs
K-T02 TDA2730 – 1 Pcs
K-T02 TAA630S – 1 Pcs
K-T02 TDA1180P – 1 Pcs
K-T02 TA7630P – 1 Pcs
K-T02 MC14584BCP – 1 Pcs
K-T02 709CJ – 1 Pcs
K-T02 MC1307P – 1 Pcs
K-T02 WIC7015 – 1 Pcs
K-T02 V4001D – 1 Pcs
K-T02 MC14503B – 1 Pcs
K-T02 TDA2140 – 1 Pcs
K-T02 M3-7603-5 – 1 Pcs
K-T02 N82S25 – 1 Pcs
K-T02 N8T10B – 1 Pcs
K-T02 L6506 – 1 Pcs
K-T02 TCA830S – 2 Pcs
K-T02 TAA930 – 1 Pcs
K-T02 TDA2522 – 1 Pcs
K-T02 TDA2532 – 1 Pcs
K-T02 SN76001ANQ – 1 Pcs
K-T02 TDA7250 – 2 Pcs
K-T02 WD1100V-03 – 1 Pcs
K-T02 R5620 – 1 Pcs
K-T02 WIC6020 – 2 Pcs
K-T02 LM339N – 1 Pcs
K-T02 DS8836N – 2 Pcs
K-T02 A10N – 1 Pcs
K-T02 TA7171P – 1 Pcs
K-T02 9602PC – 1 Pcs